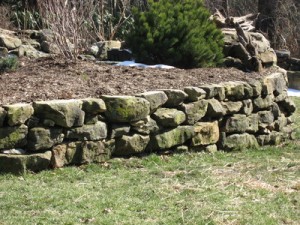 Rock garden landscaping can be a great addition to a Greeley area landscaping project. Using rocks and boulders reflects the natural Colorado landscape and also offers the opportunity to put a personal touch to your project.
Rocks are not only great for retaining wall structure and stability, but can also add a lot of beauty as well.
Buffalo Landscaping has the equipment to not only install rock gardens and retaining walls,  but to install larger decorative boulders as well.
Pioneer Sand  in Greeley has a great selection of landscaping materials including rock, and boulders in a variety of colors.
Call Buffalo Landscaping & Snow Removal in Greeley for all your rock garden landscaping needs.