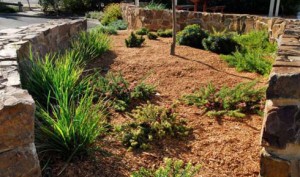 Mulch is a fantastic garden ground cover or soil additive composed of organic material. Gardens may be mulched with wood shavings or chips as a covering, or peat moss and other nutrient-rich organic material for treating poor soil. A top quality mulch is ideal for nourishing plants by adding organic material, especially in the clay soil that is native to Greeley and the surrounding area. Top layer mulch also helps to retain moisture into the flower garden for a healthy root system.
Buffalo Landscaping has years of experience, and can help you with not only choosing the right mulch for your garden, but with transporting materials, cultivating and planting as well.
Call Buffalo Landscaping & Snow Removal in Greeley for a free estimate!